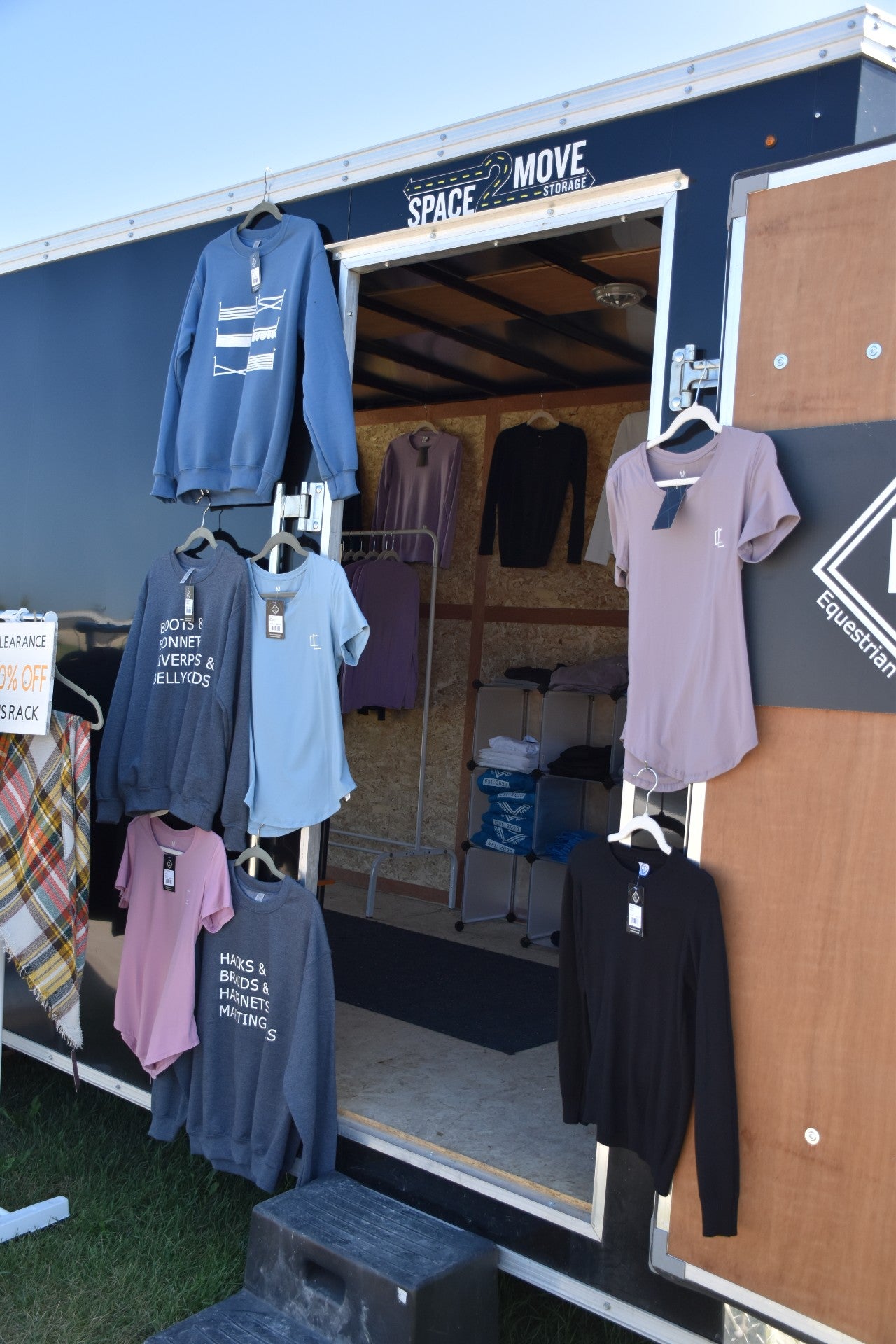 Vendor Pop-ups
CL is pleased to attend many shows each season to see our customers in person. We are currently building our 2024 Show Schedule. Let us know what shows we should visit!
Ask us to attend a show
About Us
CL Equestrian Apparel opened in May 2020 with the mission of providing fashionable, functional and affordable apparel to the equestrian community. CL works hard to make sure every equestrian is kept in mind when creating new products. We pride ourselves on our affordability, inclusivity and quick customization.